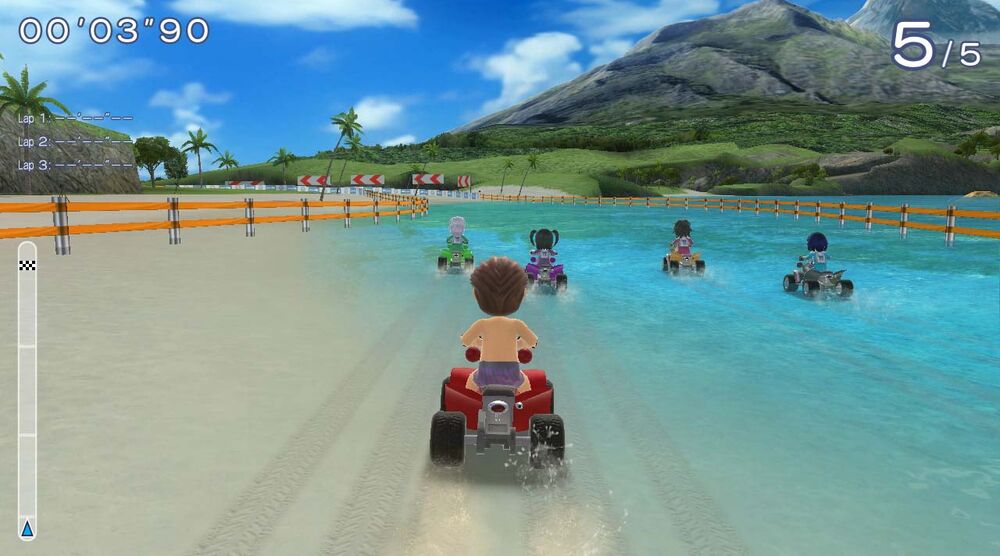 Go Vacation
Go Vacation is a resort exploration adventure where 50 mini-games can be discovered and played. The mini-golf, skating, surfing, volleyball, car racing, tennis and other games use the Wii and Switch motion-sensitive controllers and are simple fun for youngsters. But the real excitement is exploring the resorts and collecting treasure: Marine, City, Snow and Mountain. Each requires different ways to get around, including horseback, motorbike and kayak.
CONTENT RATING
PLAY STYLE
Multiplayer With Portable Devices In The Same Room
This is a great game for younger children because it's simple to control and enables them to explore where they want and at their own pace in a detailed cartoon world with lots to do. There are seven treasure chests to find in each resort location that offer new outfits. You can also find the secret photo spots, or order food from restaurants. Finally, you can meet characters in the world who have quests for you, or take on the daily challenges.
When using the public transport or tours available in the different resorts you are offered audio explanations about the history of the geography and architecture. You can also build your own spaces in your villas by collecting and positioning furniture.
The result is a large open world that's great to explore with up to four friends. The mini-games range in quality and challenge but offer handy respite from the main content. In terms of value, the whole package is excellent for families with younger children.
, catching fish and collecting photographs of the animals they find.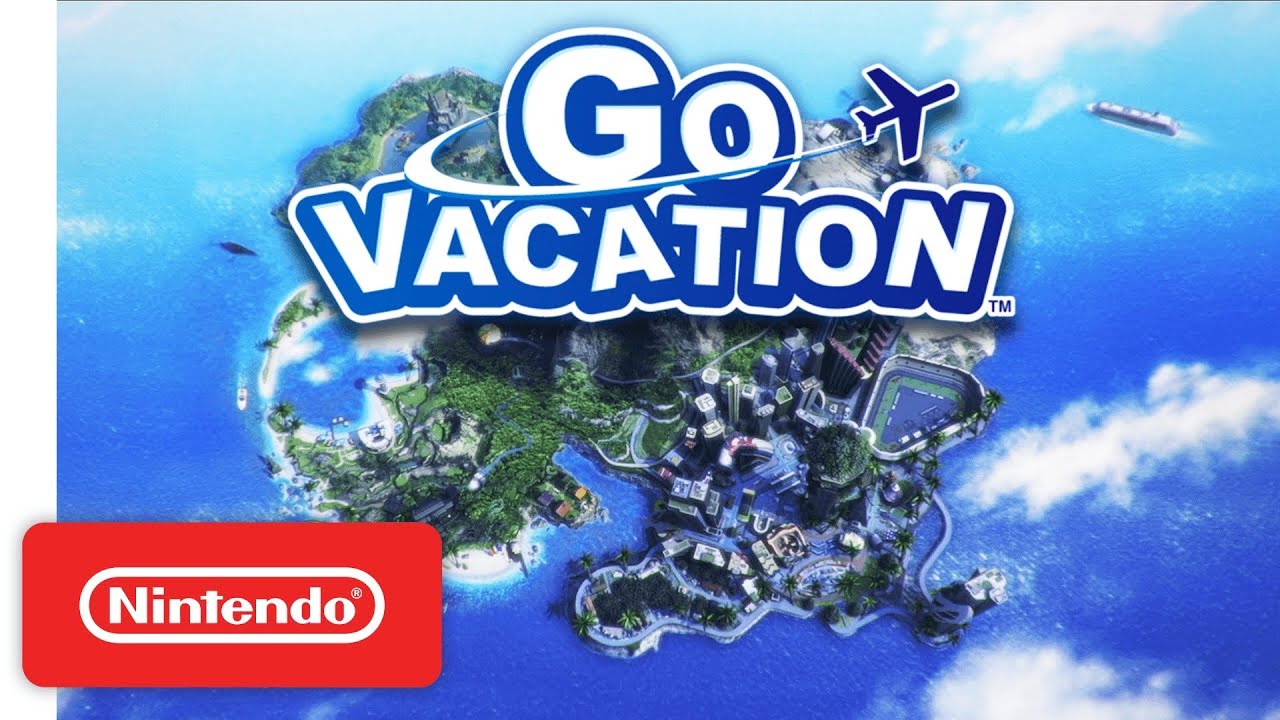 Adventure games often take a long time to finish. Encourage regular breaks to get moving, rest their eyes and balance their time with other activities.
Many adventure games incorporate problem solving and critical thinking, important skills for school, work and more offline. Talk to them about their game to see how it supports them and their goals.
Encourage children to take risks with their characters in-game to safely learn potential consequences. Talk about what might happen outside of the game and why it's important to keep those risks in-game only. While playing, encourage them to think about innovative risks their character can take.
Skill level age
Suggested by Family Gaming Database
The motion controls or easy button navigation make this ideal for super young players. You can play in a family group of 4 and help each other find your way around. More skills need to be learned to participate in the different mini-games but you can start when you are really young and feel like you are properly playing your part.
Content rating
Rated PEGI 3 for occasional, very mild violence in a pixelated context. Some mini-games contain some Snowball Fights. Characters need to throw snowballs at incoming snowmen in order to defeat them. Players can also drive into pedestrians in a mild manner.
Accessibility
There are 20 accessibility features for
Go Vacation
Visual Cues for Audio Events
Multiple Buttons & Single Stick
Assisted Progress With Hints
Bank Progress With Frequent Checkpoints
Reaction-Time Not Critical
All Speech Subtitled (Or No Speech In Game)
Speaker Indicator and their Tone
Audio Cues for Visual Events
Data by Family Gaming Database
Game details
Platforms
Nintendo Switch, Nintendo Wii
Release date
October 1, 2011, updated in 2018
No. of players
You can play with 1 to 4 players in the same room, but you can't play it online.
More information: Family Gaming Database
POWER UP YOUR PRESENTS
EE can help you get everything you need from consoles, to games, to connectivity.
Other games like Go Vacation