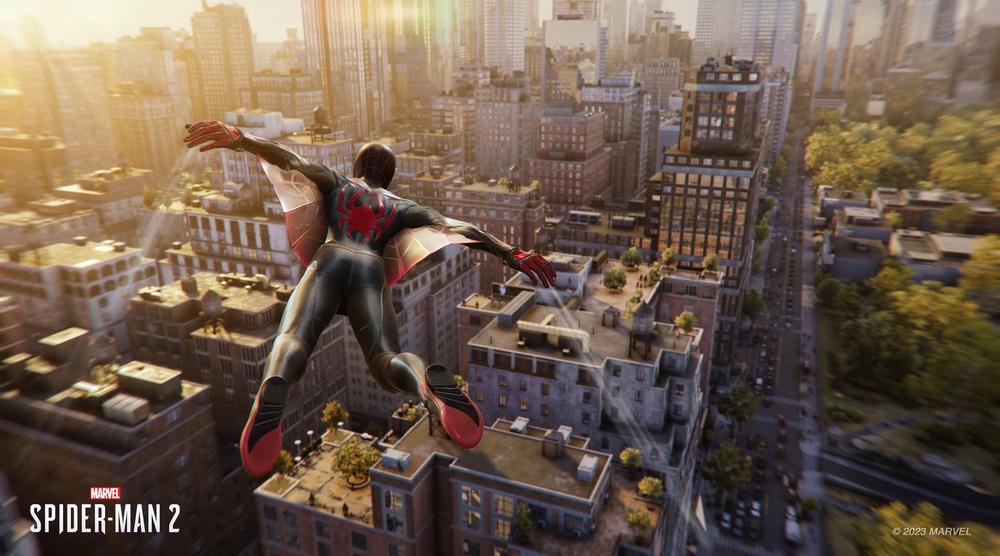 Marvel's Spider-Man 2
Marvel's Spider-Man 2 is the action-adventure sequel to Marvel's Spider-Man and Marvel's Spider-Man: Miles Morales where you shoot webs to swing around New York and defeat supervillains. Along with the usual fast-paced, fluid action and web-slinging traversal, this game adds a flight suit for rapid movement through the skyline, an expanded map, and broadened combat abilities. Add to this a well-told and engaging story questioning the nature of heroism and friendship, and it makes for an exciting superhero adventure.
CONTENT RATING
The game picks up nine months after the events of Spider-Man: Miles Morales, and sees both Spider-Men working together to defeat an assembly of iconic supervillains from the Marvel comic books. When Peter Parker is infected with an alien organism that changes his personality, tensions between Parker and Morales begin to rise, and the true nature of being a hero is called into question.
Play is similar to the previous games; you swing above the streets of the city and defeat enemies with well-timed dodges and carefully strung-together chains of attacks. As you progress, you switch between the two heroes, each with their own abilities and moves, and can even see the other fighting crime as you play. New additions to your roster of abilities include a wingsuit which lets you glide at lightning speed over the city and across the Hudson River, the ability to instantly fast-travel to anywhere you've already been and when playing as Peter Parker, the symbiote suit that lets you defeat hordes of enemies with furious attacks.
The result is a sequel that builds on the foundation created by the first game, adding faster movement abilities, expanded combat options, and a more extravagant story, creating the feel of an interactive comic book adventure.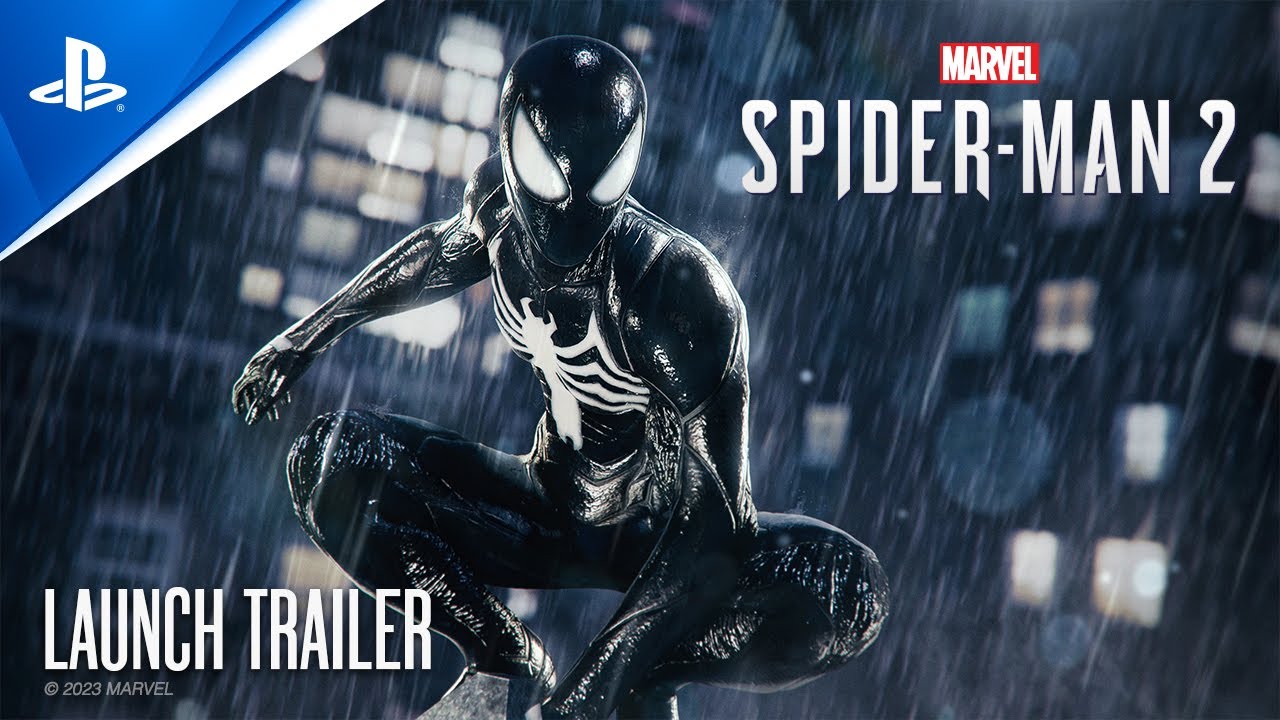 Adventure games often take a long time to finish. Encourage regular breaks to get moving, rest their eyes and balance their time with other activities.
Many adventure games incorporate problem solving and critical thinking, important skills for school, work and more offline. Talk to them about their game to see how it supports them and their goals.
Encourage children to take risks with their characters in-game to safely learn potential consequences. Talk about what might happen outside of the game and why it's important to keep those risks in-game only. While playing, encourage them to think about innovative risks their character can take.
Skill level
Suggested by Family Gaming Database
Although younger children will enjoy swinging around, the skill to progress the story and complete missions means that you need to be a bit older to really get the most from this. Although combat appears complicated, if you select Friendly Neighborhood mode you can get by, for the most part, by just hitting lots of buttons.
Content rating
Rated PEGI 16 for strong violence. Strong and realistic-looking violence occurs in the cinematic scenes. For example, in one scene a human character is held in a choke hold and his neck is broken with an audible crunch of bones. Violence during gameplay is more moderate in nature, featuring blood spurts when characters are shot.
Accessibility
There are 40 accessibility features for
Marvel's Spider-Man 2
Adjust Mouse/Stick/Touch Sensitivity
Holding Down Buttons Optional
Multiple Buttons & Two Sticks
Rapid Repeated Pressing Optional
Assisted Progress With Hints
Head-Up Display Navigation
All Dialogue is Voice Acted (Or No Speech In Game)
All Speech Subtitled (Or No Speech In Game)
Audio Cues for Visual Events
Audio Depiction of Event Location
Outline Interactive Elements
Data by Family Gaming Database
POWER UP YOUR PRESENTS
EE can help you get everything you need from consoles, to games, to connectivity.
Other games like Marvel's Spider-Man 2