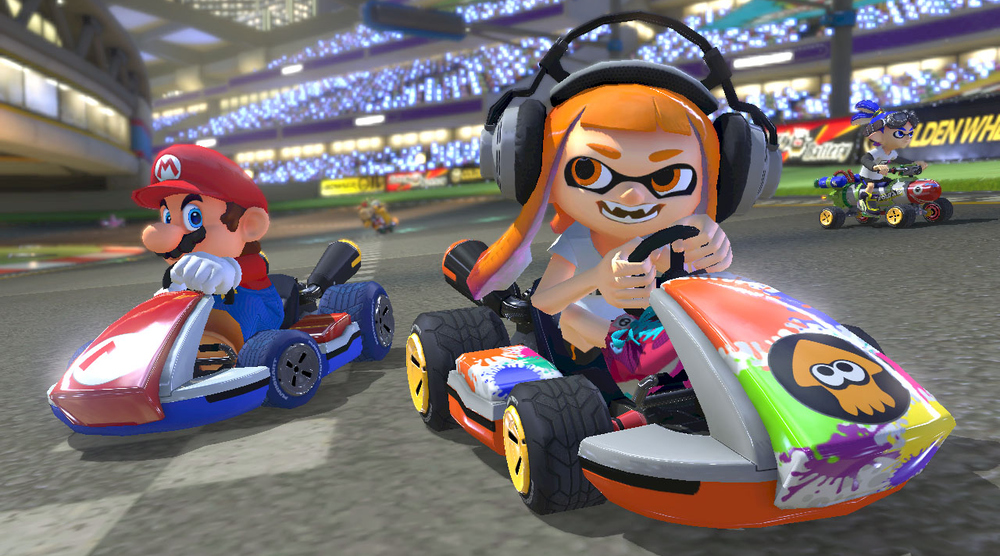 Mario Kart 8 Deluxe
Mario Kart 8 Deluxe is a go-kart racing game where you race against Nintendo characters around different circuits, picking up power-ups, attacks and speed boosts. It is frantic and chaotic but still requires skills to do well.
CONTENT RATING
PLAY STYLE
Multiplayer With Portable Devices In The Same Room
Mario Kart tries to balance things between the different abilities of players. At the back, you go a little faster and get better power-ups. This results in good races for a range of players. Even so, experienced players can stay ahead by slipstreaming other karts, skidding around corners to get a boost and learning shortcuts.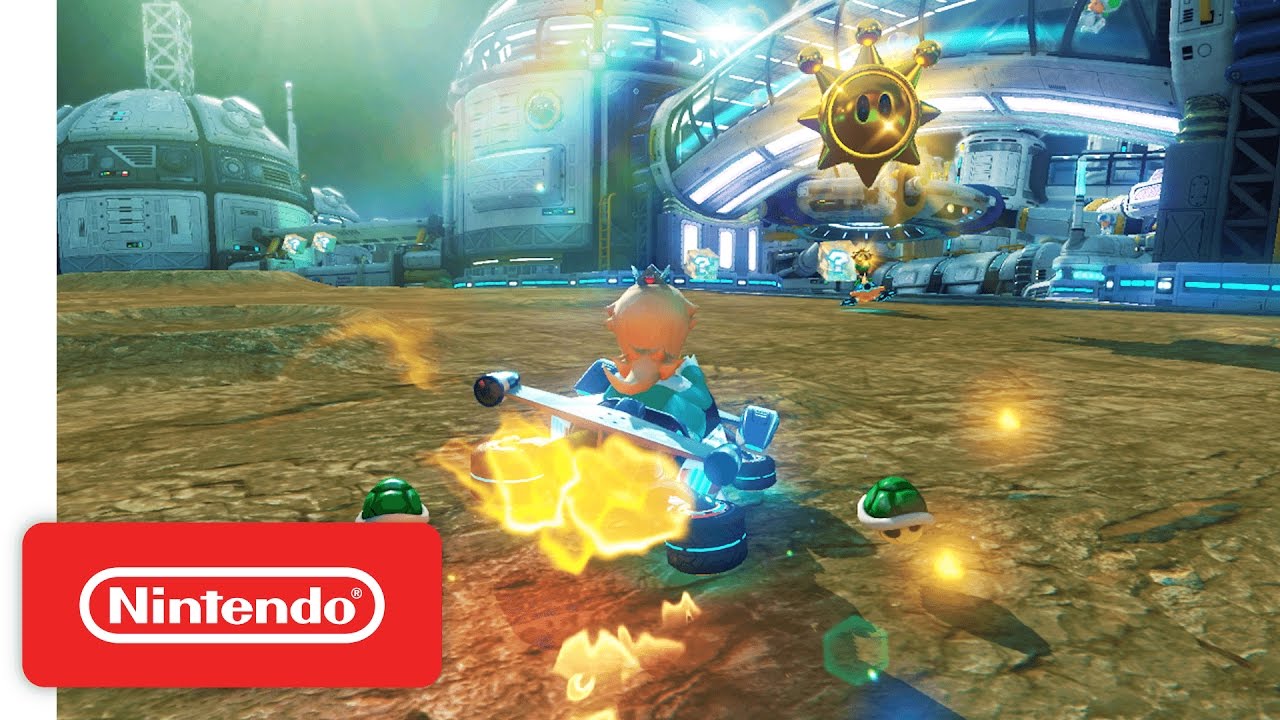 Racing encourages competition. This can frustrate some younger players when they play against older siblings or adults. Encourage regular breaks and provide tools to help manage their emotional responses.
Talk about real-life driving
Some racing games encourage dangerous driving or unrealistic speed. Talk about the difference between reality and fiction to help them understand what is expected offline.
Some racing games offer multiplayer modes. Manage your child's interactions with other players by using parental controls and talking to them about positive behaviour to ensure a safe and respectful gaming environment.
Skill level age
Suggested by Family Gaming Database
One family , "My niece (5 years old) loved playing Mario Kart 8 with her dad using the acceleration and steering assists." This keeps you on track and makes the other karts easier to steer.
Content rating
Rated PEGI 3 for Mild Violence. There is some violence in the game, but this is all very mild. Characters can be hit with turtle shells, which makes their karts spin out of control.
Accessibility
There are 27 accessibility features for
Mario Kart 8 Deluxe
Visual Cues for Audio Events
No Online Chat (Or Preset Phrases Only)
Holding Down Buttons Optional
Multiple Buttons & Single Stick
Rapid Repeated Pressing Optional
Select Preset Controller Mappings
Adjustable Between Levels
Assisted Progress With Boosts
Assisted Progress With Hints
Some Dialogue is Voice Acted
Audio Cues for Visual Events
Data by Family Gaming Database
Game details
Release date
April 28, 2017, updated in 2022
No. of players
You can play with 1 to 4 players in the same room or as a 12-player online game.
Genre
Action | Race | Traversal
More information: Family Gaming Database
POWER UP YOUR PRESENTS
EE can help you get everything you need from consoles, to games, to connectivity.
Other games like Mario Kart 8 Deluxe