EA Sports FC 24
EA Sports FC 24 is a sports game designed to simulate the players, tactics and crescendo moments of top-flight football. Play involves picking players and setting tactics before controlling each of your team in turn on the pitch. Its simulation is intricate detailed with stats and physics developed over many years, but is most notable for how it leverages this for an enjoyable and highly competitive game of football.
CONTENT RATING
PLAY STYLE
Go Online With Multiple Players On One Console
As with the FIFA games, FC 24 refines the playing experience to create a more realistic game. This year there's a focus on rhythm and fluidity using match volumetric data to ensure the game captures the feel of real top-tier matches. Players and kits are modelled using real-world physics to add to the authentic feel of the game.
You can choose to progress in a number of ways. For example, you can focus on the pitch as a player. Or perhaps you want to concentrate on being a touchline manager in the Player Career or Manager Career modes. Then there are the FIFA Ultimate team aspects of collecting the best players by purchasing and opening football-stick-style packs.
The result is a game that is hugely popular with football fans and players looking for a competitive challenge. Going head-to-head with friends or working through the ranks online continues to be an experience young players love.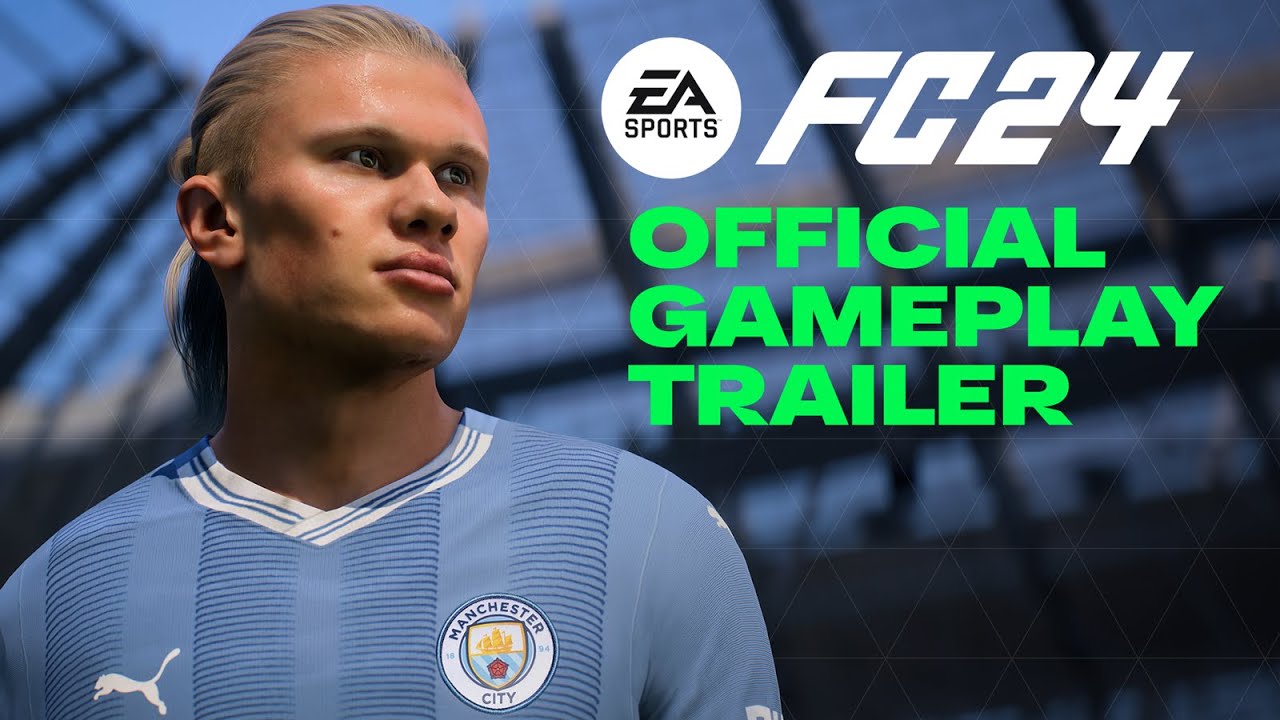 These games often involve competition, either against AI opponents or other players. This can be enjoyable and promote healthy competition. However, sometimes it can lead to frustration and anger, which might be a sign to take a break. Talk to your child about recognising these feelings and taking breaks when the game is no longer fun.
Video games based on sport can help children develop an interest and greater understanding of rules within the sport. Explore the sport outside of the video game to support their interests and develop their skills.
Balance with Other Activities
Children often play sport video games because of interest in the sport itself. Balance their gaming time with playing the real sport together.
Skill level age
Suggested by Family Gaming Database
Younger players need to be able to cope with moving around the pitch and chasing down opponents to tackle. Quick reactions are important to shoot at the right time. Opting for easier difficulty and one button and stick controls makes this more approachable.
Content rating
Accessibility
There are 27 accessibility features for
EA Sports FC 24
Multiple Buttons & Single Stick
Select Preset Controller Mappings
Adjustable Between Levels
Head-Up Display Navigation
All Speech Subtitled (Or No Speech In Game)
Audio Cues for Visual Events
Data by Family Gaming Database
Game details
Platforms
PlayStation 5, Xbox One, PC, Xbox Series X|S, Nintendo Switch, PlayStation 4
Release date
September 28, 2023
No. of players
You can play with 1 to 4 players in the same room or as a 4-player online game.
Genre
Action | Collecting | Sports
More information: Family Gaming Database
POWER UP YOUR PRESENTS
EE can help you get everything you need from consoles, to games, to connectivity.
Other games like EA Sports FC 24