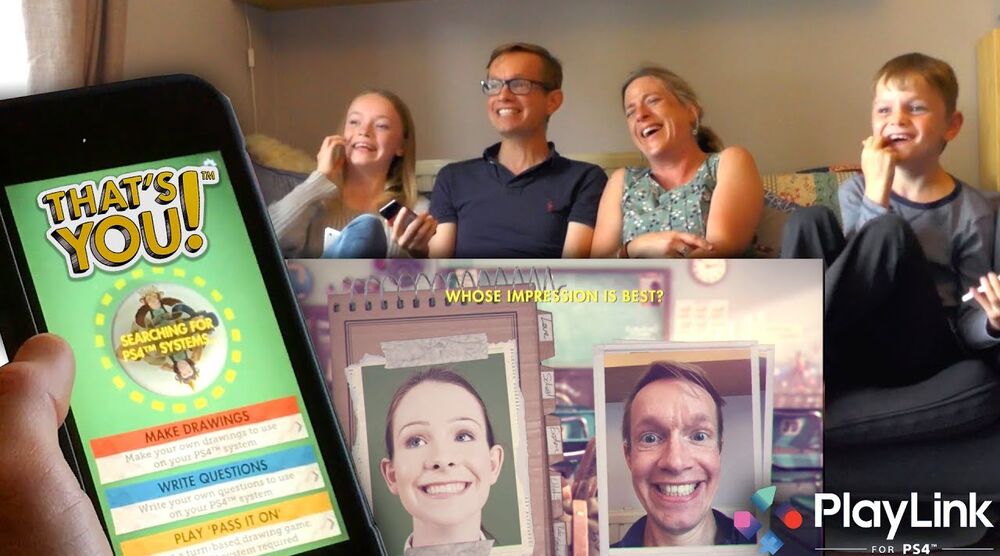 That's You!
That's You! is a family quiz game played on the PlayStation using Android or iOS phones/tablets as controllers. The game displays a challenge on the main TV screen that each player tries to complete on the device in their hand.
CONTENT RATING
This may be answering questions about other players, taking a selfie that looks like a photo displayed on the TV or drawing a picture of a particular object. Because points are awarded by other players voting or answering questions in each round, it becomes a challenge of how well you know each other as much as who can answer the quickest.
To complete each challenge, players use the camera, touch screen and motion controls on their smartphone or tablet. This not only makes it a creative experience but also means you don't need to buy controllers for each player.
Other games played with smartphones or tablets on PlayStation 4 in this way include the Frantics Mario Party style mini-games, more general quiz game Knowledge is Power, detective game Hidden Agenda and Word Hunters.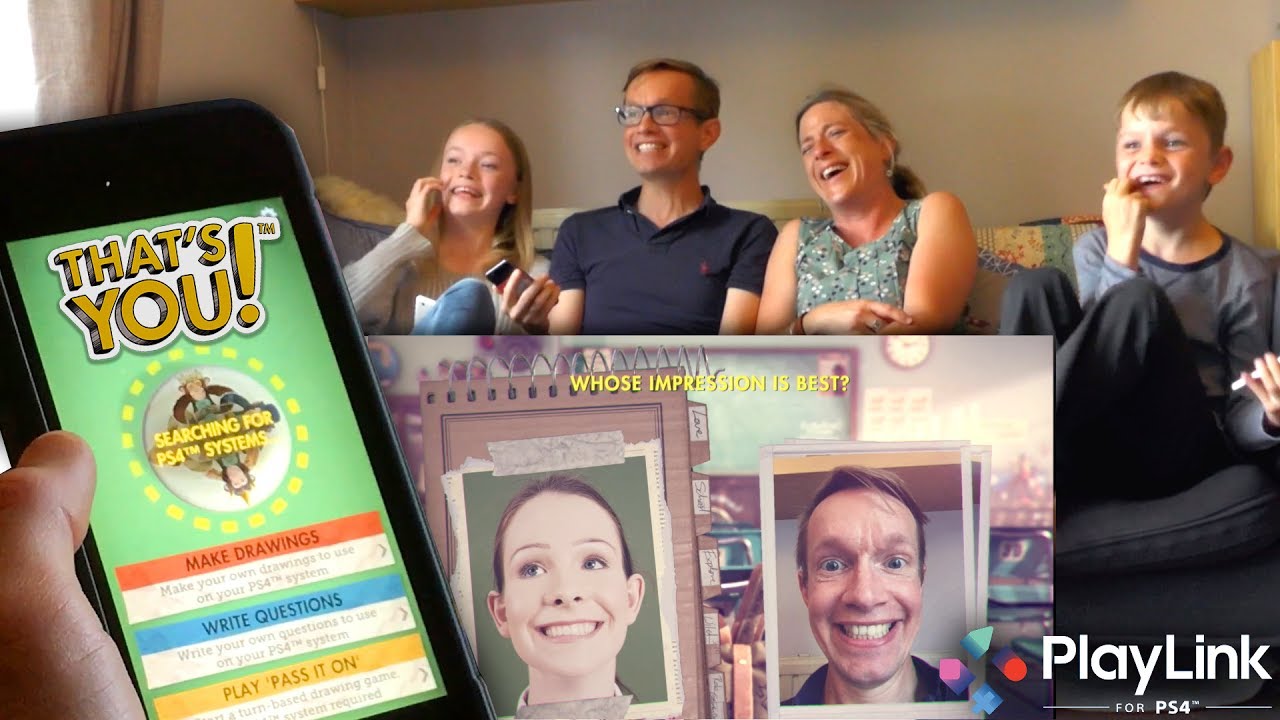 Set screen time boundaries to get your child moving regularly and to give their eyes a break. Find options available through parental controls available on the console or in-game.
Manage online interactions
Multiplayer games can pose additional contact risks from both people the child knows and doesn't know, commonly in the form of bullying or hate. Talk about what positive behaviour looks like and review in-game settings and console parental controls to keep them safe.
Highlight safety features
For games where your child might interact with others online, make sure you review tools like report and block to help them stay safe.
Skill level
Suggested by Family Gaming Database
In a family group, even very young players can compete as the challenge is knowing how other players will vote rather than being the fastest or most knowledgeable.
Content rating
Rated PEGI 12 for sexual innuendo and mild bad language. This game contains infrequent use of mild bad language. The words "ass" and "Goddamn" are found in the text and features an image of a girl performing an offensive gesture. This game also features sexual innuendo, some of the images and dialogue used in-game are of a sexual nature. You can change the questions in the game to be more family-friendly.
Accessibility
There are 18 accessibility features for
That's You!
Rapid Repeated Pressing Optional
Reaction-Time Not Critical
All Dialogue is Voice Acted (Or No Speech In Game)
All Speech Subtitled (Or No Speech In Game)
Data by Family Gaming Database
POWER UP YOUR PRESENTS
EE can help you get everything you need from consoles, to games, to connectivity.
Other games like That's You!