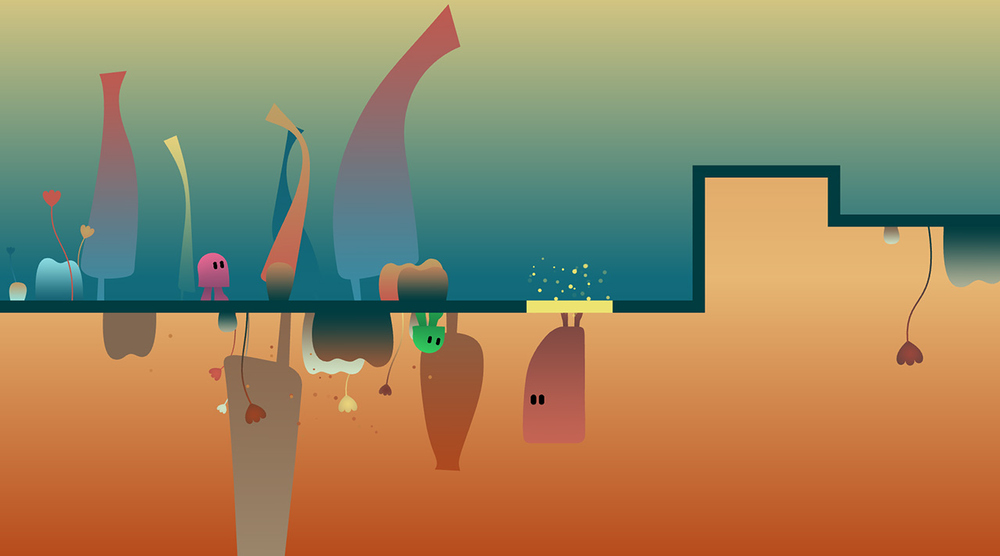 Ibb and Obb
Ibb and Obb is a puzzle game where you run, jump, land on enemies and solve momentum puzzles. The novelty is that it's a game designed for cooperation. One player controls the green creature, Ibb, and the other controls the pink creature, Obb. The world is divided by a horizontal line in the middle which acts as a mirror and the point around which gravity reverses.
CONTENT RATING
It sounds complicated but is actually a fun and simple game where you use this gravity flipping aspect, along with the ability to jump on each other or fling the other player off special jump pads, to progress and collect the sparkles.
Fall up and jump down through 15 levels filled with double gravity puzzles and discover 8 hidden worlds that will test your new non-Newtonian skills to the maximum. All levels have their own unique music, composed by Kettel known for his warm melodic electronica.
The result is a mind-bending fun action game where communication and cooperation are integral to the experience. Played in the family, it's a great game for players of different abilities to enjoy together.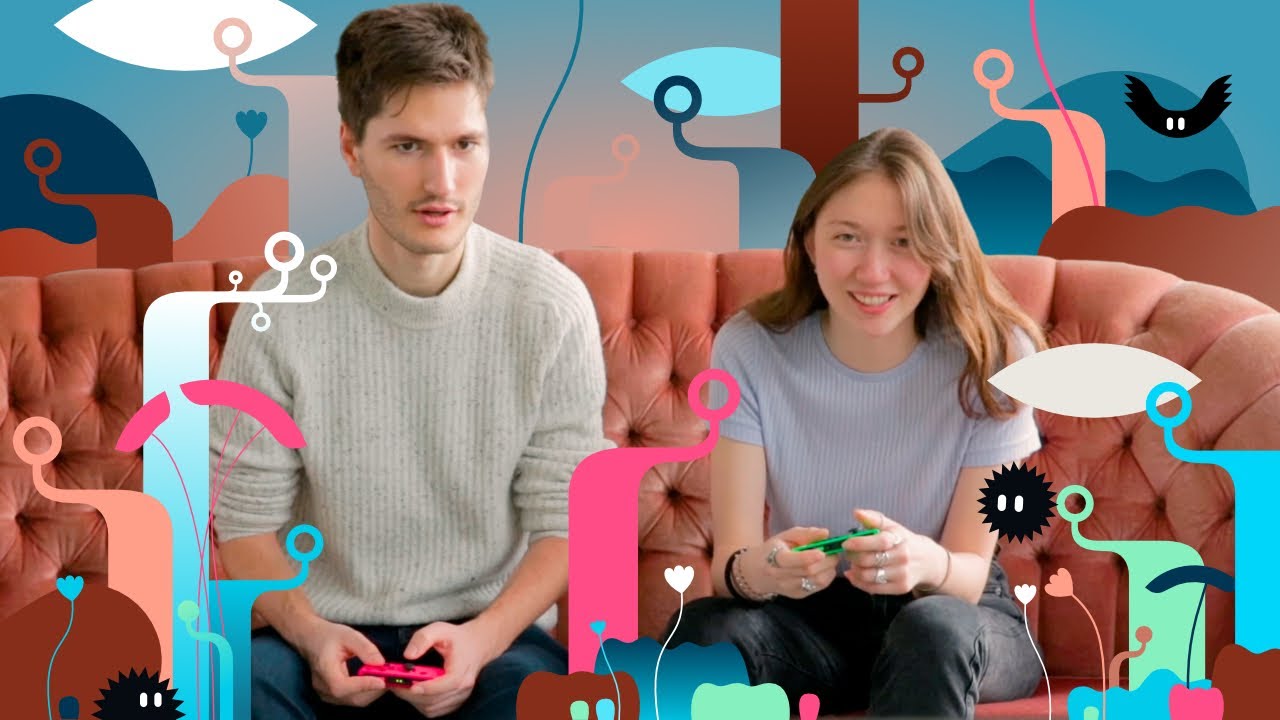 Some children might feel frustrated with different game levels or obstacles. Talk to them about recognising when it's time to take a break and turn their attention somewhere else. Often, when they come back relaxed, they're more likely to find success.
Some platform games require a lot of skill and combination movements, which can be frustrating to master. For younger players, set time aside to help them learn and practise the skills.
Platform games can promote perseverance. Encourage children to "try, try again" until they succeed while taking regular breaks.
Skill level age
Suggested by Family Gaming Database
It's immediately fun for younger players (with help from a more experienced partner), but it does get a bit tricky as levels progress.
Content rating
Accessibility
There are 12 accessibility features for
Ibb and Obb
Audio Cues for Visual Events
Data by Family Gaming Database
Game details
Platforms
PC, Nintendo Switch, PlayStation 3, Mac
Release date
August 1, 2013, updated in 2020
No. of players
You can play with 2 players in the same room or as a 2-player online game.
Genre
Action | Brain Game | Platform
More information: Family Gaming Database
POWER UP YOUR PRESENTS
EE can help you get everything you need from consoles, to games, to connectivity.
Other games like Ibb and Obb