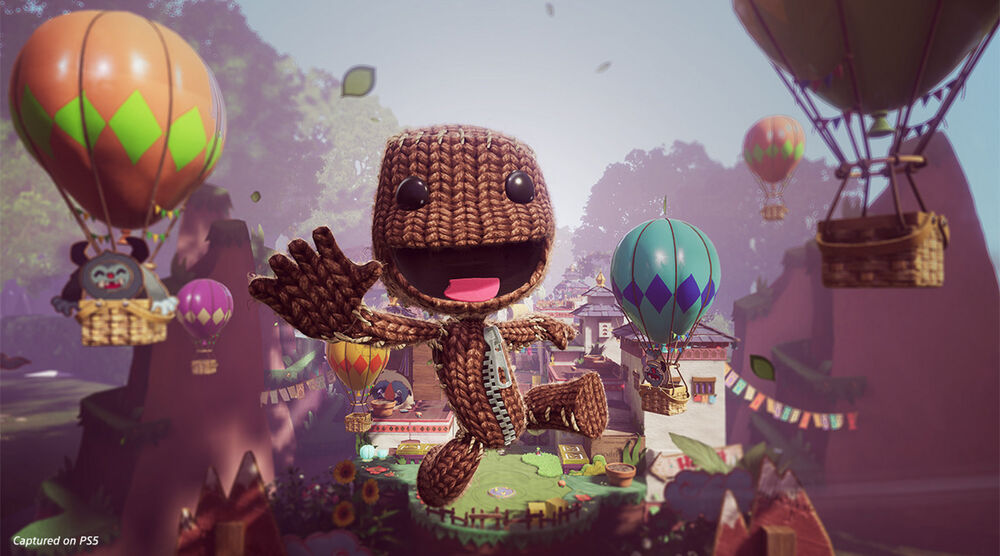 Sackboy: A Big Adventure
Sackboy: A Big Adventure is a running and jumping game. It's a spinoff of the LittleBigPlanet series and follows Sackboy and three friends as they explore, collect and battle their way through a fantasy world. It stands out for the simple exuberant running and jumping challenges you can take on with four players working together.
CONTENT RATING
It offers a fully explorable three-dimensional world. As you progress you follow a story of the dastardly Vex kidnapping Sackboy's friends. You set off on a whirlwind caper through snowy mountains, dense jungles, dank underwater realms and even dark space colonies.
It's a fun game to play with the family not only because of the four-player mode but also because of the Pixar-like story it tells. On PlayStation 5 it's fast loading and supports the new DualSense controllers' haptic feedback.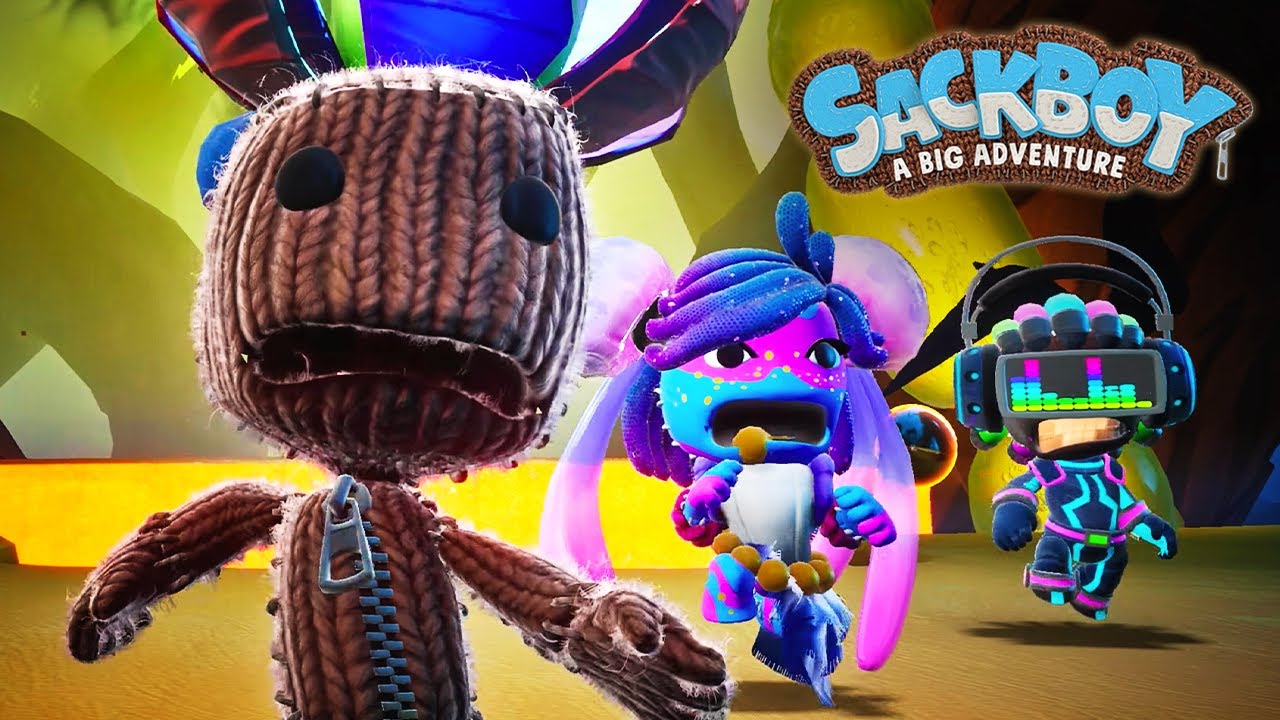 Some children might feel frustrated with different game levels or obstacles. Talk to them about recognising when it's time to take a break and turn their attention somewhere else. Often, when they come back relaxed, they're more likely to find success.
Some platform games require a lot of skill and combination movements, which can be frustrating to master. For younger players, set time aside to help them learn and practise the skills.
Platform games can promote perseverance. Encourage children to "try, try again" until they succeed while taking regular breaks.
Skill level age
Suggested by Family Gaming Database
The simple controls and multiplayer nature of this game make it an ideal early platforming challenge. Older players can help youngsters progress, but they will still feel like they are participating meaningfully.
Content rating
Rated PEGI 7 for non-realistic violence in a child-friendly setting or context, violence that lacks any apparent harm or injury to fantasy or mythical beings and creatures, and pictures or sounds likely to be scary to young children. Violence is always directed at fantasy characters. Violence is cartoon-like in nature, as are reactions to it. For example, enemies disappear in puffs of smoke when defeated and the player's character falls down and floats up like a ghost when defeated. The colourful visual style makes any violence less disturbing. The game also features some boss fights, most of which pit the player against huge monster-like creatures. These boss monsters can be somewhat frightening, most notably the game's antagonist, Vex, a giant jester-like doll with huge glowing eyes. The design could scare young children.
Accessibility
There are 30 accessibility features for
Sackboy: A Big Adventure
Adjust Mouse/Stick/Touch Sensitivity, Deadzones and Thresholds
Holding Down Buttons Optional
Multiple Buttons & Single Stick
Rapid Repeated Pressing Optional
Guaranteed Progress With God Mode
All Speech Subtitled (Or No Speech In Game)
Some Dialogue is Voice Acted
Audio Cues for Visual Events
Data by Family Gaming Database
Game details
Platforms
PlayStation 5, PlayStation 4, PC
Release date
November 12, 2020
No. of players
You can play with 1 to 4 players in the same room or as a 4-player online game.
More information: Family Gaming Database
POWER UP YOUR PRESENTS
EE can help you get everything you need from consoles, to games, to connectivity.
Other games like Sackboy: A Big Adventure