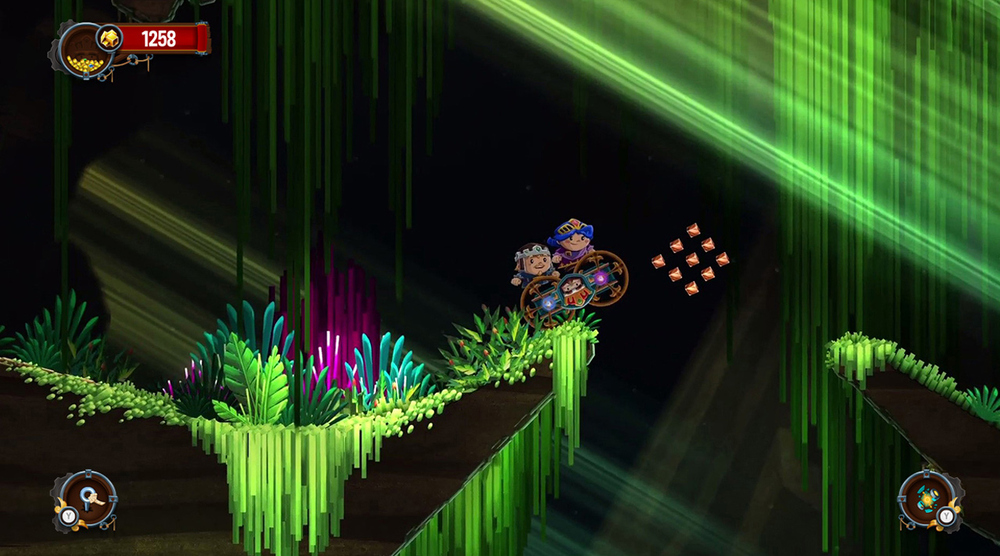 Chariot
Chariot is a cooperative running and jumping game where you work with another player to haul a wheeled Chariot to the end of each level. Pushing, pulling or dragging with ropes, you need to use the real physics of the game to solve puzzles and time jumps to get the heavy objects to their destinations. It stands out for the ingenious ways you need to get the chariot where it needs to be, and how you must work together to achieve this.
CONTENT RATING
The Chariot contains the remains of the king, whose last wishes were to be buried in peace. The game is best played with a partner, although you can play it on your own. It's a unique combination of puzzles and action while having an old-school platforming feel.
The result is a game where communication between players is as important as being quick at pressing buttons. It is possible to play on your own, but it really comes to life when there is another person you can coordinate different moves and strategies with.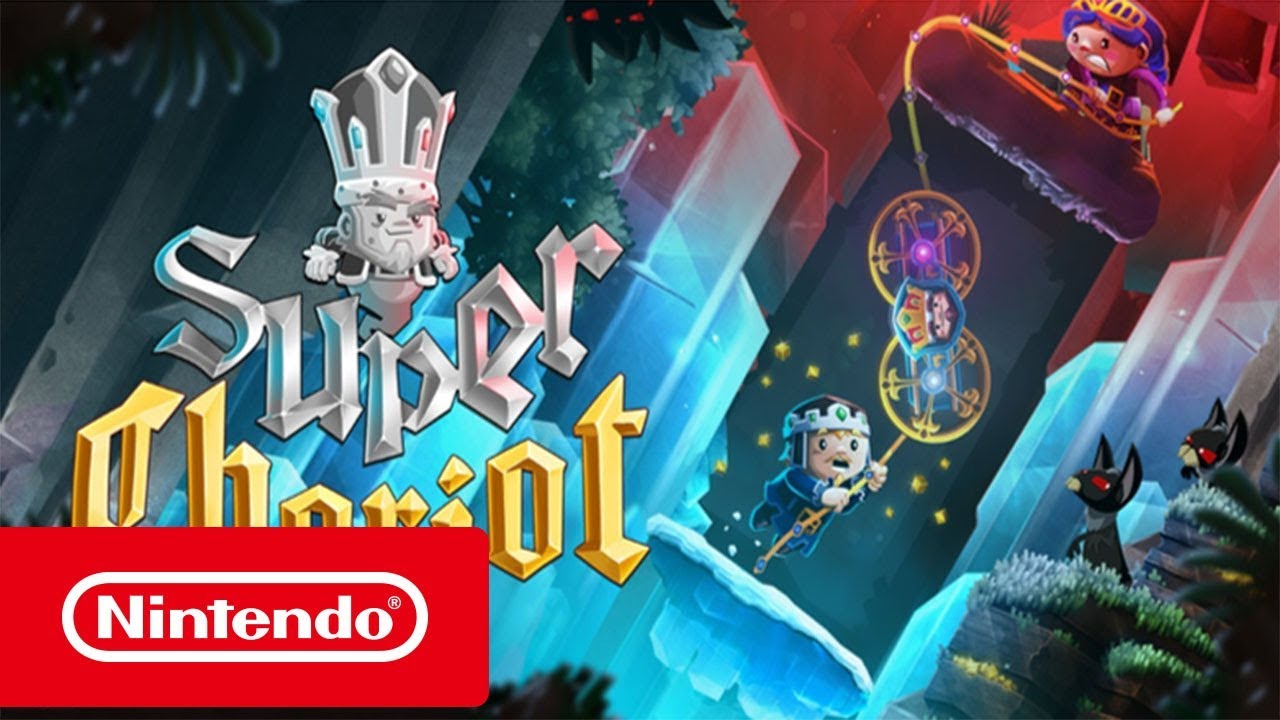 Some children might feel frustrated with different game levels or obstacles. Talk to them about recognising when it's time to take a break and turn their attention somewhere else. Often, when they come back relaxed, they're more likely to find success.
Some platform games require a lot of skill and combination movements, which can be frustrating to master. For younger players, set time aside to help them learn and practise the skills.
Platform games can promote perseverance. Encourage children to "try, try again" until they succeed while taking regular breaks.
Skill level age
Suggested by Family Gaming Database
This is a game about team work, so an older player can help a younger person progress. You do need enough timing and dexterity to contribute to the pulling and pushing of the chariot so super young players may find it frustrating.
Content rating
Accessibility
There are 28 accessibility features for
Chariot
Multiple Buttons & Single Stick
Rapid Repeated Pressing Optional
Select Preset Controller Mappings
Bank Progress With Frequent Checkpoints
Reaction-Time Not Critical
All Dialogue is Voice Acted (Or No Speech In Game)
All Speech Subtitled (Or No Speech In Game)
Audio Cues for Visual Events
Data by Family Gaming Database
Game details
Platforms
Nintendo Wii U, Xbox One, Nintendo Switch, PlayStation 3, PlayStation 4, PC, Apple TV
Release date
September 30, 2014, updated in 2018
No. of players
You can play with 1 to 2 players in the same room or as a 2-player online game.
More information: Family Gaming Database
POWER UP YOUR PRESENTS
EE can help you get everything you need from consoles, to games, to connectivity.